If you use Facebook, you may know that the social network is full of interesting videos, from family cute moments to amazing creations or goofy friend moments. You don´t need to be online to watch them on your iPhone.
If you want to enjoy Facebook videos all the time, without having to use WiFi or even data connection, you need to try the app Video Downloader for Facebook that, like it name says, lets you download videos from the social network to your iPhone.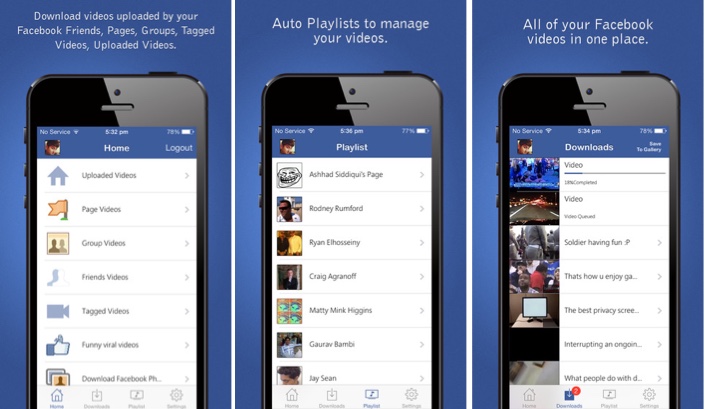 Video Downloader for Facebook is a free app for iPhone, iPad and iPod Touch that lets you save your favorite videos from Facebook to your camera roll. Really easy to use, gives you a lot of options.
With Video Downloader for Facebook, you can download videos uploaded by friends, videos where you are tagged and of course your own videos, that maybe you don´t have in your phone.
But Video Downloader for Facebook, also lets you download videos that you liked, videos posted in a group where you´re a member and even the once published by pages that you liked. The possibilities are almost infinite.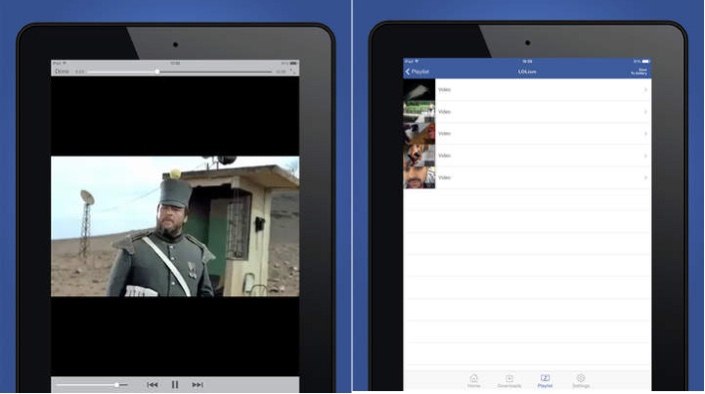 The app is really easy to use, just connect it with your Facebook and browse videos; you can create playlists with your favorites and save them for offline use with the player that came with Video Downloader for Facebook.
You also have the option to download the videos to your iPhone, this comes with an in-app purchase of $0,99 USD, not expensive at all, and you will be able to share them and upload the videos anywhere.
Video Downloader for Facebook is an amazing app to have all your favorite multimedia on your phone or tablet, doesn't matter where you are or if you have Internet access, also saving data from your plan.