Twitter is a great place to express ourselves, but, sometimes, we only want to post tweets for a short amount of time. Instead of posting and deleting, there is an app that makes it easier.
Xpire is an app for Android that lets you create tweets that delete themselves after a period of time. You can set the timer, tweet and then see how your post will be gone at the exact moment of your choice.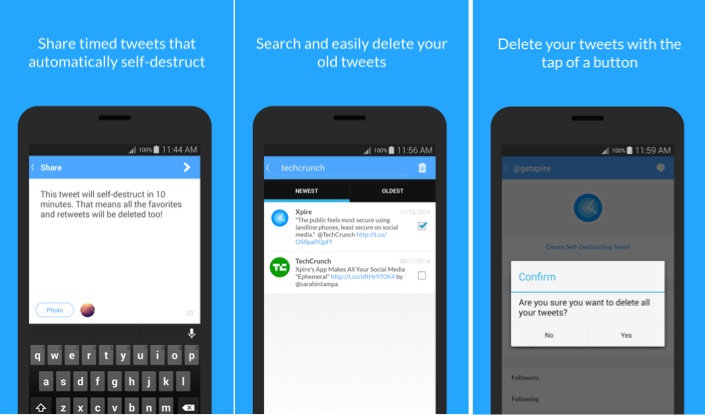 Also available for iOS, Xpire lets you erase past content without having to delete tweet by tweet and offers similar services for Facebook, so is great if you are an avid social media user.
Xpire don´t only let you program tweets that self-destruct, but you can also apply a timer for retweet and even when you click on a favorite, so as you can see is a really complete tool for an smart Twitter user.
If you are worried about your privacy, Xpire has a tool that scans your timeline and lets you know your social score, that means how much information are you sharing in the social media, so you can delete the parts that you don´t want to keep online.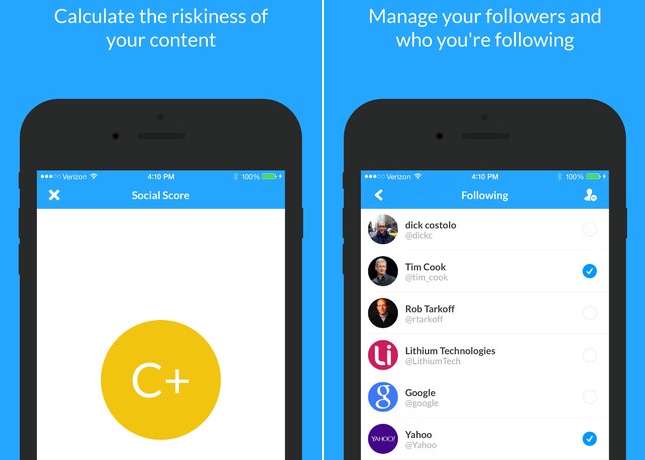 Also, you can search for terms between your tweets for easier use and remove and block followers with just a tap. Xpire let´s you work with several Twitter accounts, great if you have a personal and professional Twitter accounts.
Xpire is 100% free, easy to use and don´t have any in-app purchases. If you want to use social media in a responsible way, Xpire may be what you are looking for.
Download Xpire from Google Play | Download Xpire from App Store