We never have time to hang out with friends as much as we like it, but thanks to our smartphones we get to message them all the time. If you like instant messengers, but want something more original, you can try Quickie.
¿What is Quickie? A free app for iPhone that lets you make short video calls to your friends during the day. Quickie is great if you don´t have a lot of time and just want to say hi or have a short chat face to face.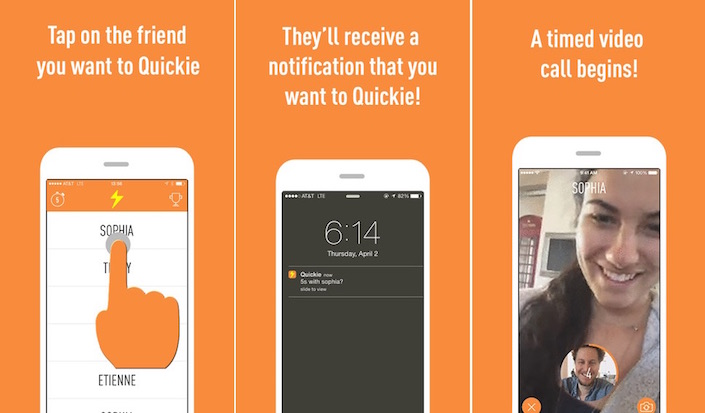 Quickie is really easy to use. Download the app from the App Store, create an account and check which of your friends use it. If you want to talk to someone, choose their name, how long you want to videochat and then sends the Quickie.
Your friend will be notified about your Quickie request and, if is accepted you can start. As soon as the time ends, the Quickie will be over. You can chose between video calls of 5, 10, 20 or 60 seconds.
Quickie is great if you are not a fan of long talks using FaceTime, Skype or other video call app, because is timed and you won´t be stuck talking to someone for a long time. Quickie shows you a timer on the screen, so you´ll know how long you have until the video call is over.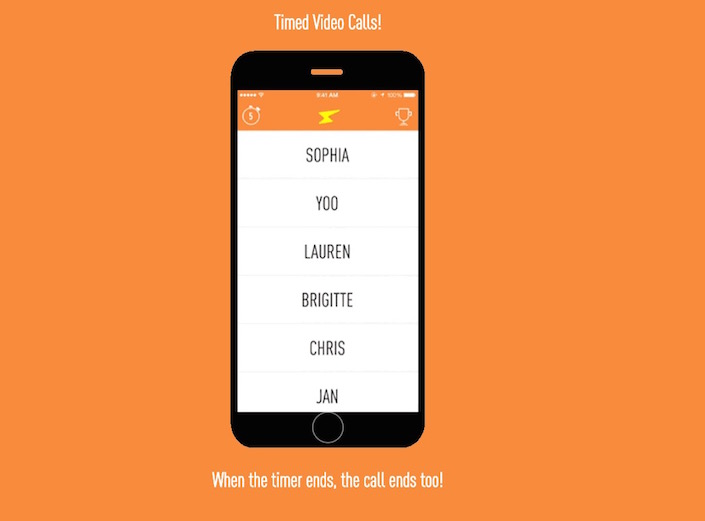 With Quickie, you get the liberty to just say hi during the day, does not matter if you just have a minute to talk, because is designed to make communication quicker, but also creative to use the time well.
Quickie is 100% free and you can download it from the App Store. It works in any Apple device that uses iOS 7 or a newer version.