WhatsApp is the most popular instant Messenger app in the world, especially among Android users, but has a big problem: Security and stability. If you want a secure messenger who also works fine, you may like Telegram.
Telegram is an app that was created to offer a safe way to use instant messages, without have to worry to expose your personal info or what you share with friends or family from spies that can intercept them.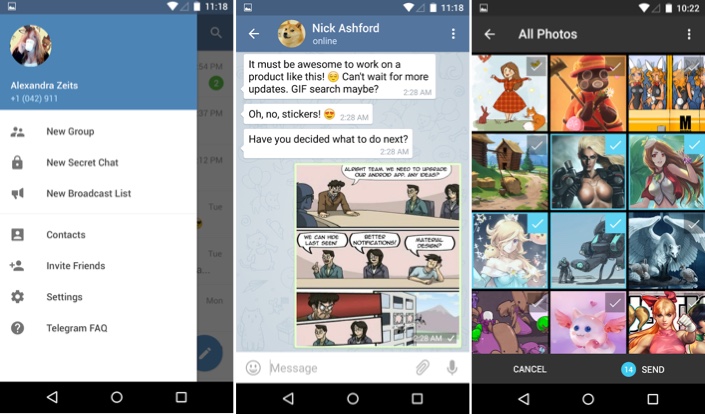 All the messages that you send and receive on Telegram are encrypted under the most secure protocols, unlike other apps who say they are encrypted but the encryption is not secure enough.
A big part of Telegram is security, but also has every tool you see in other messenger apps:
o
Send individual messages

o

Group chats with a maximum of 200 hundred people

o

A big collection of emojis
Secret Chats y File Sharing
If you want to start a private conversation that only the person who will receive it can see, you have the option of a secret chat, whose contents will delete after a period of time that you can set. If someone grabs your Android phone, won´t be able to see them.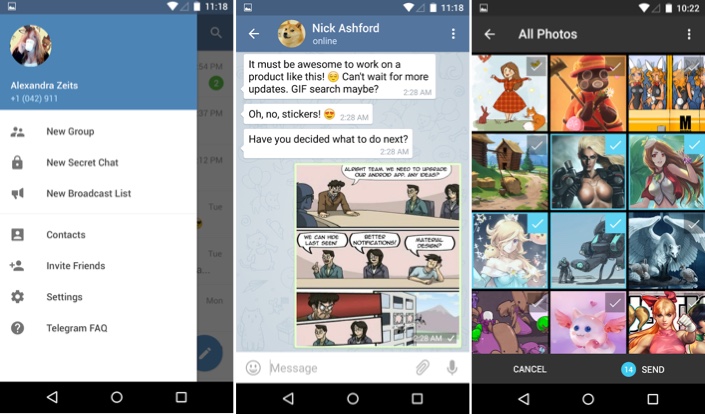 Another great tool that Telegram gives us, is the chance to send files with a maximum size of 1,5 Giga, more than any other messenger app from Android. You not only can send photos or videos, you can also use audio files, PDF, Doc, or any other kind of file.
Telegram is 100% free with no ads. You can use it from pone or tablets with Android, but also work with other platforms like iOS, Windows Phone and even a desktop client, so you will be able to use it with almost anyone.