Thanks for the great cameras that modern smartphones have, we have become in amateur filmmakers and every especial moment is recorded.
If you want to give an especial plus to your videos, you may need to edit them and, if you have an Android phone, the app WeVide is a good option.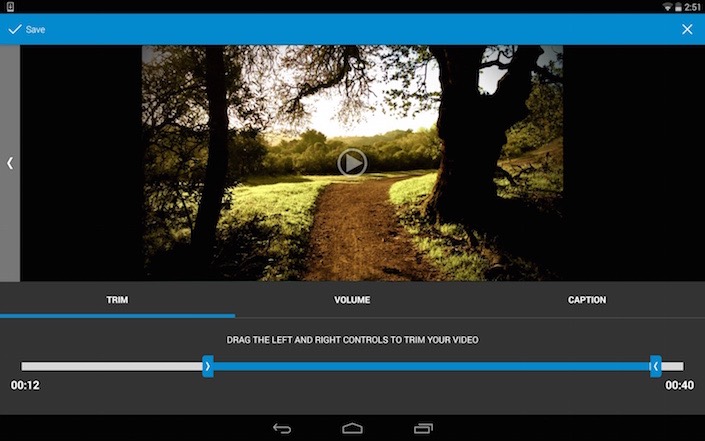 WeVide is a free app for Android Mobile Devices and lets you play with your imagination to create movies using your videos and images. Sounds difficult, but this app is really easy to use, so don´t need to have experience with video edition.
If you are new, you can choose a movie style, cut the parts of the videos that you don´t want use, fuse different videos, fix audio and even add audios.
WeVide allows you to use videos, photos and music stored in your phone, so you don´t need to download anything, just try. This app, that you can download from Google Play, is so easy to use, that you will be an expert in minutes.
Another great feature, is the possibility to add especial effects to your movie. Once you are happy with your results, you can save the video on your phone or upload it to YouTube. Also, you can share it with social networks like Facebook or Twitter.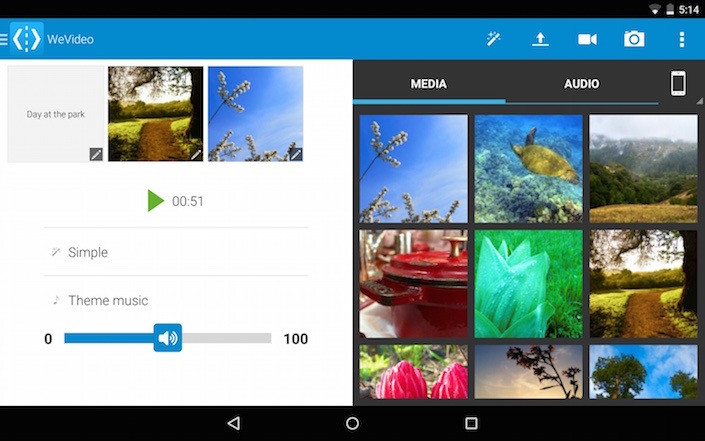 We think that WeVide is one of the best video editors for Android, especially if you are an amateur and just need some basic tools and this app gives you that and more without overwhelm you, because is very intuitive.
WeVide is 100% free and compatible with Android phones that use Android 4.1 or newer versions. You can download WeVide from Google Play.