The internet can be a dangerous place for kids, especially if they grab your phone and look for interesting things by themselves. If your kids love YouTube, there is a way to let them surf the app safely.
Google presented YouTube for Kids, a YouTube with content for kids and families, even toddlers and preschoolers in a safe environment, because they only can access reviewed videos from the app.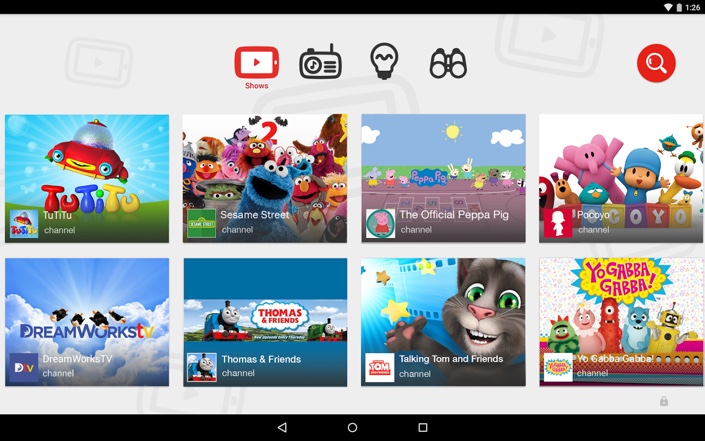 Free and available for Android and iOS, YouTube for Kids has partnered with several studios like Dreamwork, Sesame Street, National Geographic Kids and more. You won´t find personal channels, just good quality videos.
Parents can restrict what their kids can see. They just need to login with their Google account and limit searches, videos and sounds, that way the app won´t bother anyone. Also, you can set a timer to limit screen time.
YouTube for kids is 100% free and available for Apple and Android phones and tablet and, thanks to the friendly interface, kids will be able to navigate by themselves. You just need to open the app and use the OS service to avoid that they can close our open other apps.
Really simple to use, your kid doesn´t need to know how to read to use YouTube for kids and, seriously, they know how to manage smartphones and tablets better than most adults.
Try it, get some moments of peace or avoid surprises when you watch videos with your kids, enjoying a great family time.
Download YouTube for Kids from App Store