Sometimes we want to say something, but you don´t want others to know what we are thinking or feeling. If you need to vent your thoughts, there is an app for that.
YikYak, available for Android and iOS, is an app that allows you to vent or talk about any subject while hiding your identity. Free, is easy to use and great for small communities, schools, college and work spaces.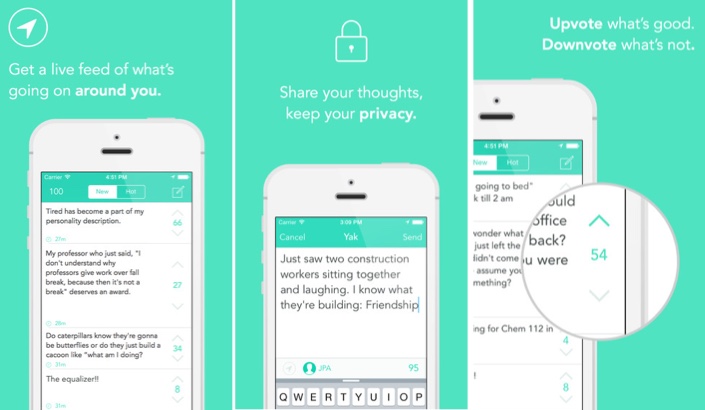 This app has a lot of features, being the private confession one of them, but you can also browse what other people are publishing, gives them your opinion and win Karma points.
The idea of YikYak has not only been a place to tell your secrets without giving your identity, but also to find cool stuffs near to you.
This app lets you find people (anonymous) near you, so you can see hat they're doing or even create or join groups about a subject, using georeference for more accurate results.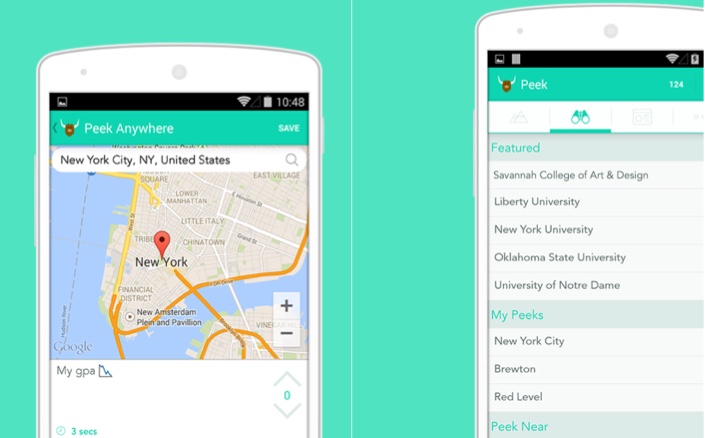 You can search inside YikYak to find stuff that are relevant for you, find answers to your questions or be nice to other people. Also, is a great place to make friends with users that have something in common with you and, then make plans.
If you are new in a community or school, YikYak is an excellent way to know how people is, what they like, join groups and, who knows, make some real life friends.
YikYak is getting really popular among young people, because is really fun and useful, and also saves your identity, so you don´t need to reveal who you are.
What are you waiting to start?
Download YikYak from App Store | Download YikYak from Google Play