If you look the Facebook or Instagram feed of your friends, you will see a lot of Selfies, that`s because is the smartest way to get an individual or group photo without leaving someone out or to capture an auto photo without having to ask a stranger.
Today we want to introduce you to an app for Selfie Lovers. Its name is Selfie Cam App and works in any iOS device. The developers says that you may be able to take the perfect selfie.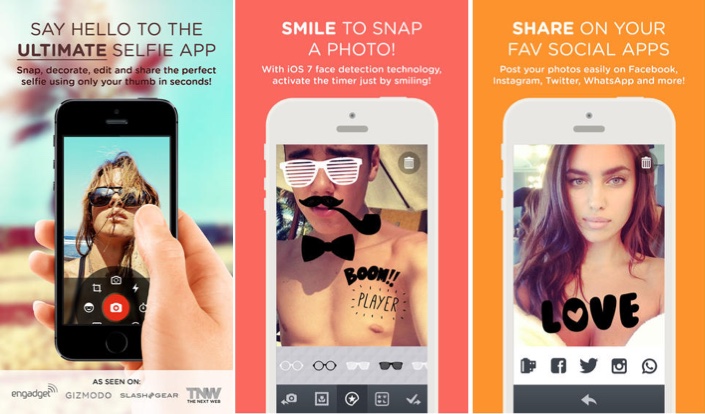 Selfie Cam App has a lot of great features. The most interesting ones are:
Take a photo touching any part of the screen, great so you don´t need to look to find the capture area, just grab your phone and shoot.
Another cool tool is the smile detector. Selfie Cam App lets you set a timer, and take the photo when you smile. This is really interesting, because you can place your phone in other surface and just move to get into the photo without having to click, just smile.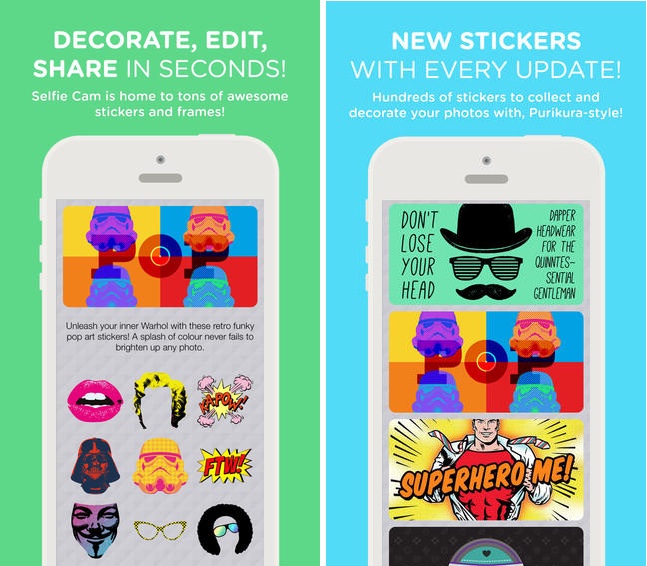 Once you took your selfie, this app gives you a lot of edition features that go from the typical ones like rotate, crop and lights to fun ones adding stickers and frames. If you export your photo to Instagram, you can also add filters.
Selfie Cam App is free, but has in-app purchases for more stickers or frames. You don´t need to pay for the existing ones, that are more than enough to decorate your selfie.
Once you are ready, you can share your selfie directly with Facebook, Twitter, WhatsApp and Instagram. You can use the edition tools that some of these social networks have.
Selfie Cam App works with iPhone, iPod Touch or iPad with iOS 7 or newer and, the quality of the photos is great.