You can use a password to avoid other people from using your phone, but always will be a person that can guess it or take advantage of the moments when you are not looking.
If you want to keep your sensitive files away from intruders, there is an app for that called Andrognito.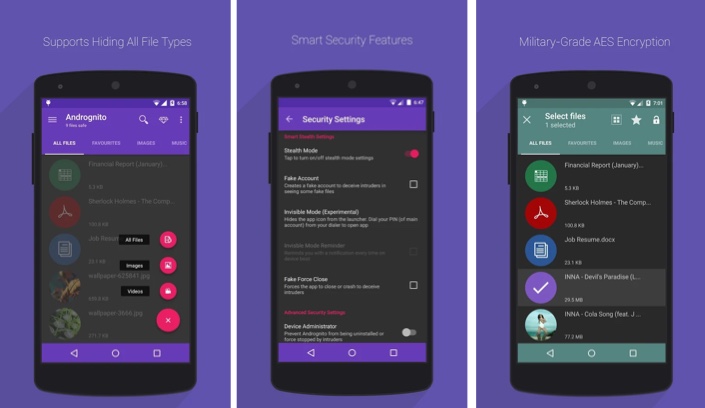 100% Free, Andrognito allows you to create a secret vault that can only be accessed with a PIN number that you can choose. Once your PIN is ready, you can start to hide files like photos, videos, music, documents, books and even apps.
The files hidden with Andrognito, can not be seen from the phone or file managers. To keep your hidden files even more secure, the app creates a fake way to get in. If someone tries, they won´t be able to see your real files.
What if you forget your PIN number? Andrognito lets you use a security question. If you don´t know the answer, you won´t be able to recover your password, so make sure that you can answer it right.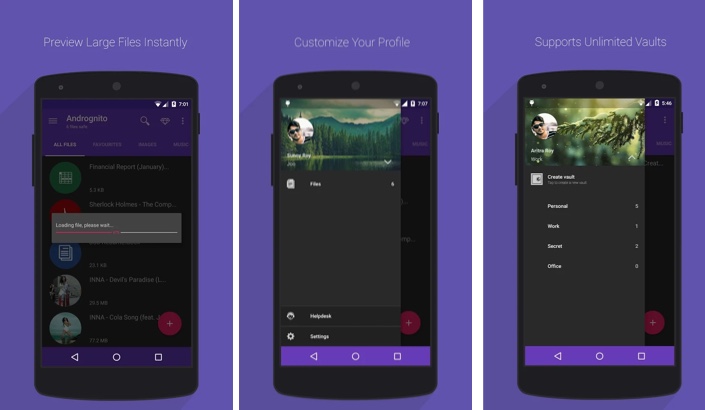 With Andrognito you can choose individual files or, select a complete folder. Once you are in the app vault, you can browser your files and even preview them. Also, you can set several vaults to keep your files more organized.
Your files won't be stored on any external server and Andrognito won´t save your password outside your phone. If you like personalization, you can change the app esthetics to one of your choices.
All the files saved in Andrognito are also encrypted, so is almost impossible for someone to gain full access to them. 100% free, this app works on devices with Android 4.0 and newer versions.