Android Mobile Phones are great to take amateur photos but, if you use a good app, you can transform any photo into an almost professional one. For Android, the best app is Aviary, a free photo editor.
Aviary, who also has an iOS app, has tools for every kind of user; from basic to almost pro, this free app has something for every need, that´s why Aviary is such a great alternative to other editors.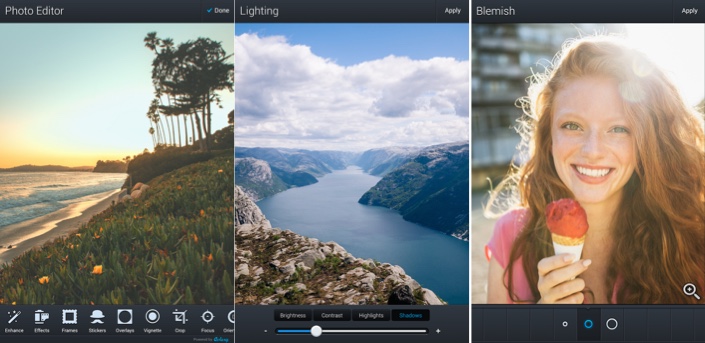 The app is really easy to use and it works with any picture you have on your Android phone. Once the photo is loaded, you can perform some actions like cropping, adjusting brightness, contrast, color and saturation.
If you don´t have the experience to adjust these values yourself, Aviary has a tool that you can use to "magically" fix the photo using the editor algorithm to find the best way to improve it, great if you a novice in photo editing.
If you are editing a photo with people on it, Aviary offers the possibility to whiten the teeth, fix red eyes and smoothing the image to look like a model.
Now, we know that Aviary is great to edit our photos, but this app can also enrich them, adding some cool features like filters, stickers and text.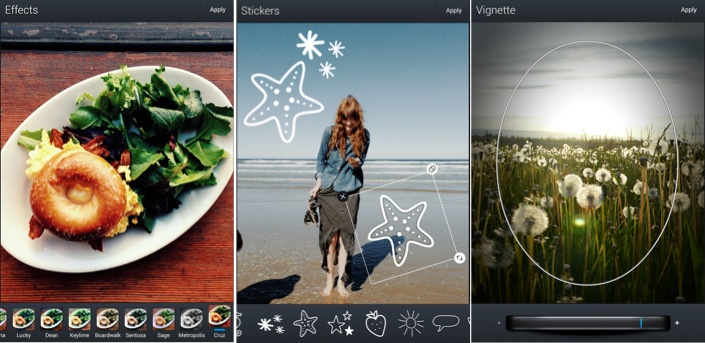 Thanks to the text tool, you can create memes directly from Aviary, without needing an extra app for that. This free app, is really intuitive and you just need some gestures to use most of the features.
Once your photo is ready, Aviary offers you the possibility of saving on your phone and also posting it to Facebook, Flickr, Twitter or Tumblr giving it a social it a social tool to interact with your friends.
Aviary for Android is free, but you can buy extra filters or stickers for $0,99 dollars the package, but you really don´t need them, what the app has enough. What are you waiting for to download it.